MCC (Martian Cyclone Center)

Location

Mars

Date Constructed

June 21st, 2045

Date Completed

December 5th, 2048

Went into Operation

December 31st, 2048

Building Cost

$977.4 Million (USD)

Building Height

3 Stories

Building Width

65,950sq FT

Number of Crew members/Meteorologists

318

First Season Tracked

2050 Martian cyclone season
The MCC (Martian Cyclone Center) was the first Cyclone/Hurricane weather center to be Constructed on Mars.
History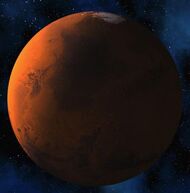 Ad blocker interference detected!
Wikia is a free-to-use site that makes money from advertising. We have a modified experience for viewers using ad blockers

Wikia is not accessible if you've made further modifications. Remove the custom ad blocker rule(s) and the page will load as expected.